When I first started looking at options for taking our baby on Safari with us, it was extremely overwhelming. The most popular reserves like Kruger are in malaria areas where taking anti-malarial medicine is advised. This is obviously not an option for babies or young children, something that nearly made us abandon the idea of going at all. Or maybe you just want to avoid taking precautionary medicine, or malaria in general.
Below you'll find options for malaria free game reserves in South Africa. I think you'll be be surprised the quality and variety of malaria free options available. These reserves offer something for every one. From a romantic getaway to a super family-friendly experience. You certainly don't need to sacrifice the quality of your Safari experience in order to bring your kids along (as was our initial concern). All three reserves outlined below are about a 4 hour drive from Johannesburg.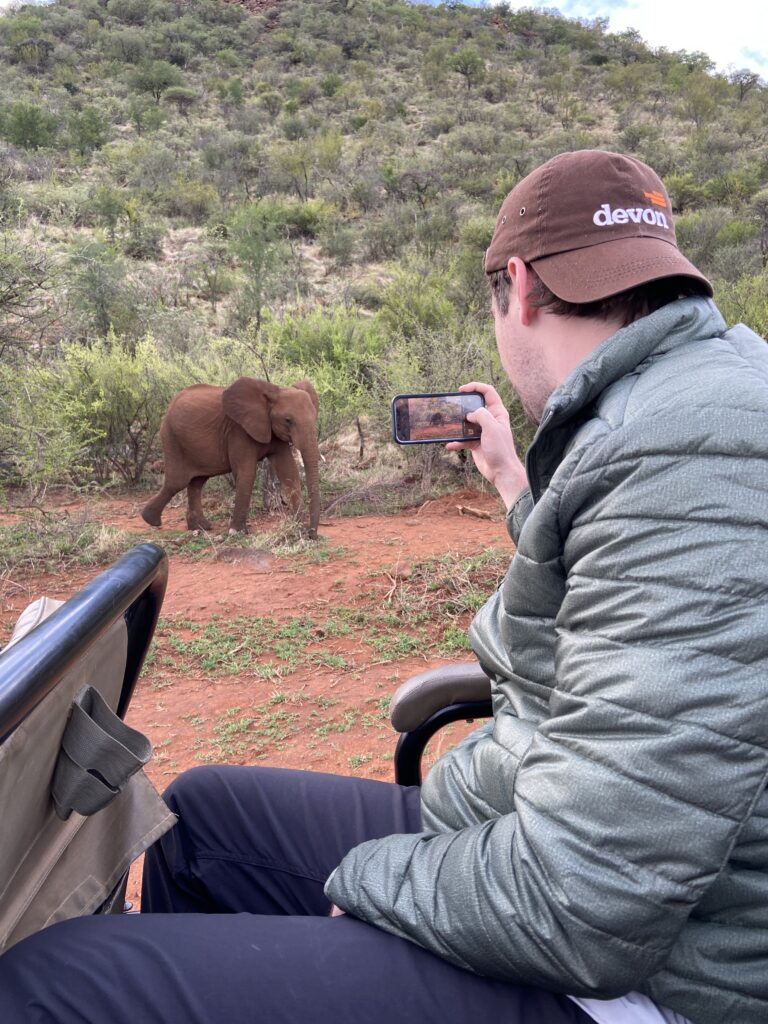 Pilanesburg Reserve:
Biggest pro: budget friendly options
Biggest con: self-drive allowed
221 square miles
10,000+ animals
Created in 1979
Desert environment
Self-drive available
Offers hot air balloon safaris
The reserve allows self-driving, which makes it an excellent choice for the budget conscious traveler but could be considered a downside for visitors who choose to be accompanied by guides. The luxury lodging options are more limited in Pilanesburg than the other reserves. However, even the higher end options available are notably less expensive than comparable accommodations in Madiwke and Welgevonden. One unique draw of the park is that it is one of the few reserves that allows hot air balloon safaris over the park. With a desert terrain very similar to Madiwke if you are considering splitting your time between two parks choosing these two likely only makes sense for budget purposes, not for variety.
Lodge suggestions:
View all Lodging options here:
Madiwke Reserve: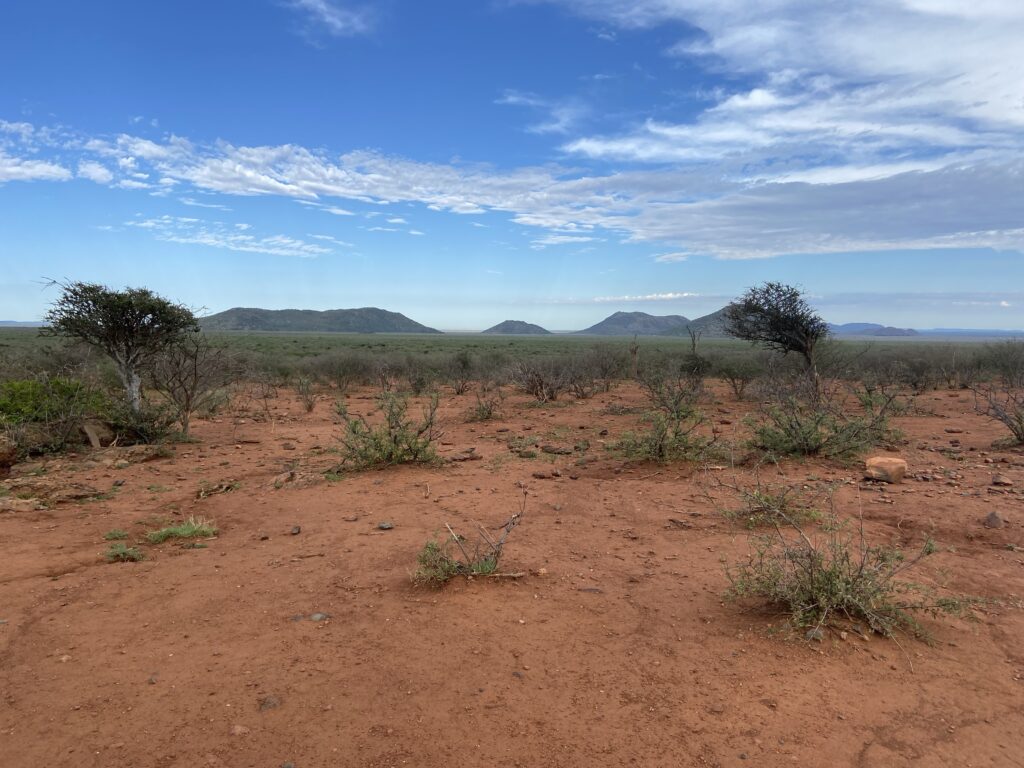 Biggest pro: easily accessible by plane
Biggest con: some vehicles without shade
289 square miles
10,000+ animals
Created in 1991
Desert environment
Self-drive not allowed
Expansive assortment of birds
Arguably the most popular malaria free reserve and the 5th largest reserve overall in South Africa, Madiwke Game Reserve is a solid choice for most travelers. With lots of lodging options and animals often right outside your doorstep, it's hard to go wrong at Madiwke. The reserve does not allow self-driving for less disruptions and better viewing opportunities. It also boasts a huge variety of bird species and spotting. If you have an ornithologist in your group this reserve is sure to be at the top of their list. Another big selling point of Madiwke is that Federal Airlines offers shuttle flights from Johannesburg (JNB) directly to two airstrips in Madiwke with under an hour of flight time. For some reason, land cruisers without roofs are popular with Madiwke lodges. In the heat of the day, this can be a bit uncomfortable so prepare accordingly. There are some lodges with covered vehicles, so if shade is important to you keep an eye out when picking accommodation.
Lodge Suggestions:
View all Lodging options here: https://www.madikwegamereserve.co.za/accommodation/
Welgevonden Reserve: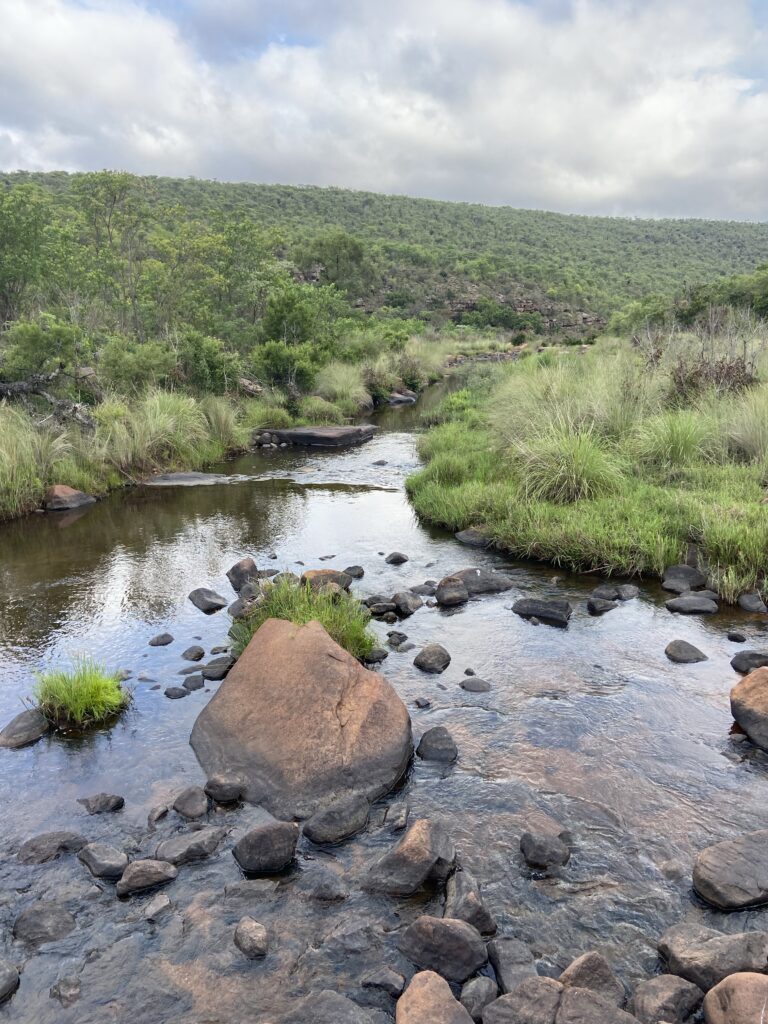 Biggest pro: bugs are few and far between
Biggest con: landscape can add challenges to spotting larger animals
139 sq miles
8,000 plus animals
Created in 1993
Mountainous environment
Self-drive not allowed
While not far from Madiwke and Pilanesburg in distance, Welgevonden is quite different in landscape. Mountainous terrain, natural lakes and creeks, and trees mark the reserve. The higher altitude makes the temperature in Welgevonden cooler than Madiwke and Pilanesburg. The desert environments of the other reserves are happy hosts to many species of bugs, centipedes, and spiders, unlike Welgevonden – which has notably less creepy crawlies around. If you find insects or heat bothersome, then Welgevonden may be an excellent option for you. Game spotting at Welgevonden can be made ever so slightly more difficult than the more open desert environments of the other reserves as even large animals like giraffes and elephants can be hidden within the trees while you pass right by them. The change in scenery can be an excellent choice to add variety to your Safari though, if you're considering splitting time between two reserves.
Luxury: Laluka Safari Lodge https://www.lalukasafarilodge.com/
Mid-Range: Ekuthuleni Lodge https://www.welgevondengamereserve.org/accommodation/ekuthuleni-lodge
Family Suite: Kololo Game Reserve https://kololo.co.za/en/
View all Lodging options here: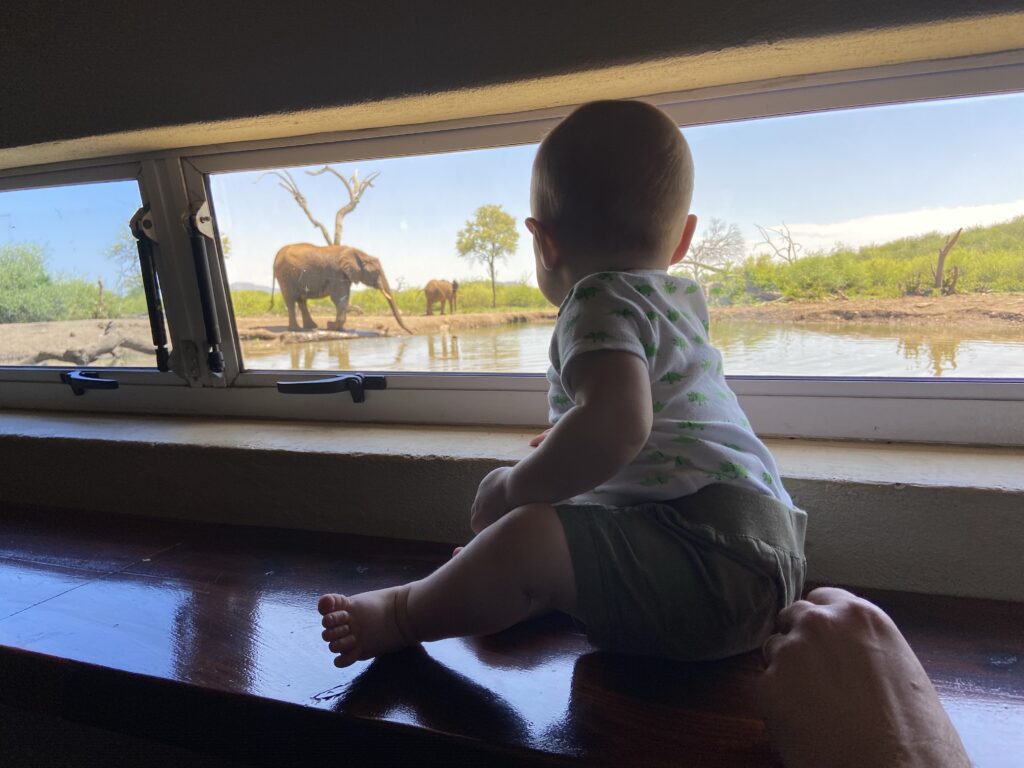 From Cape Town:
If you're planning your trip for the purpose of going on Safari you will almost certainly want to plan for the reserves near Johannesburg. However, if you find yourself in Cape Town and don't have the time to transfer to JNB there are some drivable options from Cape Town. The most notable option being Gondwana Game Reserve. While a fraction of the size of the reserves listed above, Gondwana boasts of being the only reserve in the Southern Cape that hosts all of the big 5. With a selection of accommodation options, it could be a reasonable option for a few days of game drives a few hours outside of Cape Town.